Our Research
We are a developmental psychology lab interested in the impact of the social and language environment on early neurocognitive development. Our ultimate goal is to understand how to best support caregivers and create environments that foster optimal child development.
Current Studies
Stress, Home Environment, Language & Learning (SHELL) Study
Understanding how the early home environment impacts trajectories of language and cognitive development is crucial for identifying early risk and resilience factors associated with later school readiness. This study examines how caregiver stress and the home language environment influence early language and memory skills during the first two years of life.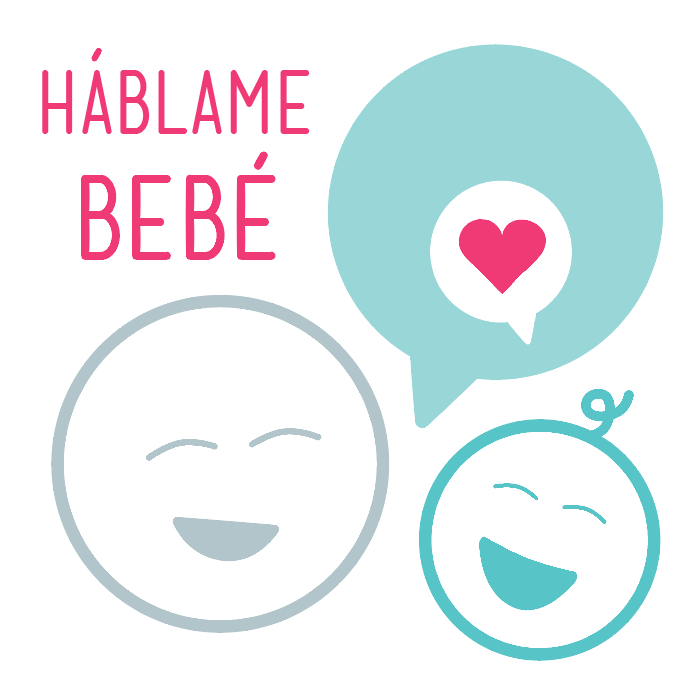 Háblame Bebé
Háblame Bebé is an educational phone application that aims to empower Hispanic parents and caregivers to engage with their cultural identities, to feel pride in being Hispanic and in speaking Spanish, and to promote bilingualism. This app seeks to change conceptions of bilingualism and promote 'Language Nutrition' in the home language. Fundamental to Háblame Bébe is the message that parents are their baby's first and best teachers – regardless of what language they speak. Watch to learn more, and like us on Facebook and Instagram!
Family Interactions and Neural Synchrony (FINS) Study
Early learning is a social process. The ability to initiate interactions, respond appropriately, and take turns during bouts of communication are important aspects of growing up in a social world. This study uses EEG hyperscanning to simultaneously record neural responses of the dyad (caregiver and child) while interacting in a series of semi-naturalistic tasks.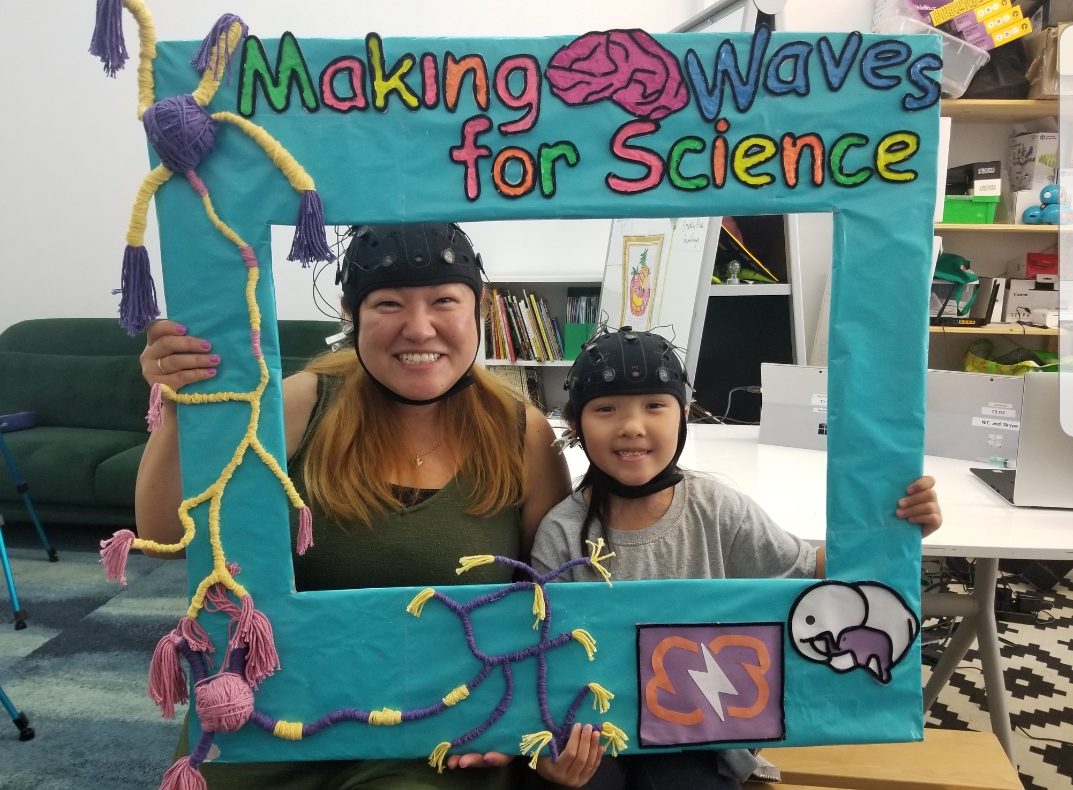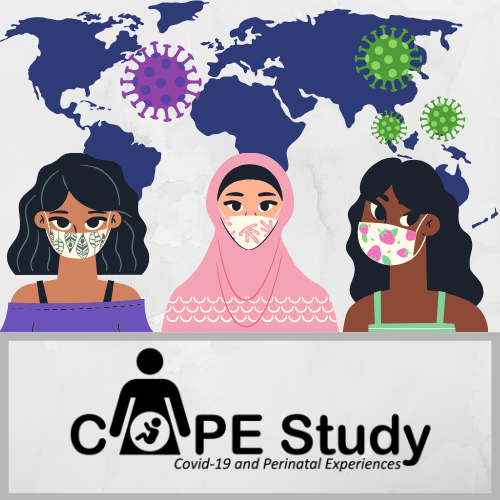 COVID-19 & Perinatal Experiences (COPE) Study
The COPE Study aims to better understand the impact of the pandemic on parents and their young children, in order to identify the needs of families, inform our communities, and contribute to better outcomes in the future. As the public health crisis is disproportionately affecting communities of color, we are particularly interested in experiences of Black and Latino families.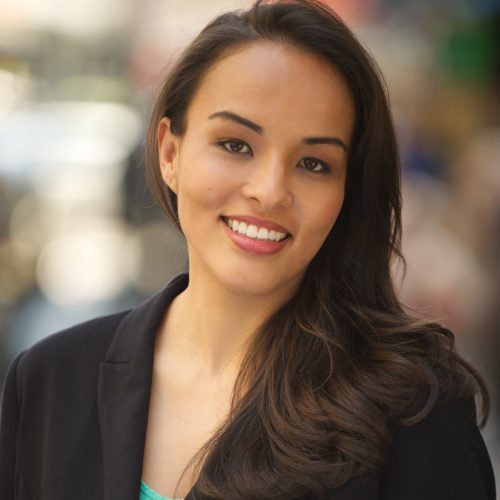 Dr. Brito is an Assistant Professor of Developmental Psychology in the Department of Applied Psychology at NYU Steinhardt. Prior to joining the NYU faculty, Dr. Brito spent two years as a Robert Wood Johnson Health and Society Scholar and two years as a postdoctoral research fellow at the Sackler Institute for Developmental Psychobiology at Columbia University Medical Center. She earned her PhD in Human Development and Public Policy from Georgetown University in 2013. Dr. Brito focuses on how early social and cultural contexts (e.g., poverty, multilingualism) shape the trajectory of neurocognitive development using a variety of methodologies including behavioral paradigms, electrophysiology, and secondary data sets.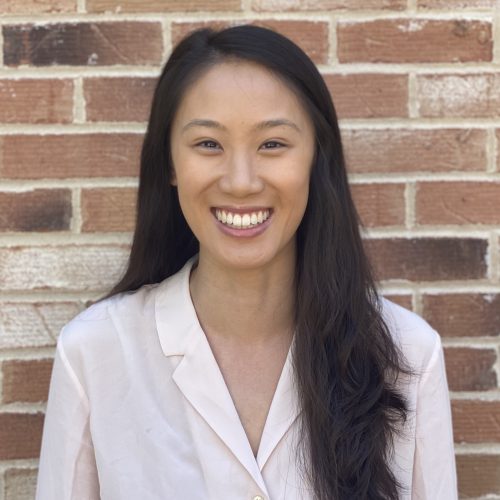 Maggie graduated in 2020 with a BS in Applied Psychology from New York University. She has been a research assistant at ISLAND since 2018 and is looking forward to continuing her time with the lab as lab manager! She is excited to explore her research interests on how environmental factors, such as stress, impacts parent child interactions and child development.
Gianina is a first year graduate student pursing her Master's in Neuroscience and Education at Teachers College at Columbia University. During her undergraduate studies at Fordham University, Gianina worked as a research assistant in a Developmental Psychology lab studying the implementation of new therapy techniques for children with autism spectrum disorders. Gianina is excited to join ISLAND Lab to further learn about the impacts of bilingualism on neurocognitive development and learning during childhood. She hopes to use research to implement new interventions for multilingual children with developmental and learning disorders in the future.
Tehmeena is the Data Manager at the ISLAND Lab. She helps with data collection for the COPE study, various coding tasks, and will be learning EEG and fNIRS processing. Tehmeena graduated from University of Virginia in 2019, where she pursued a B.A. in Cognitive Science with a Neuroscience concentration and a minor in Architecture. She aspires to be a strong advocate in community and public health, and is especially interested in preventative health and the gut-brain axis. She is also excited to integrate her interdisciplinary interests in neuroscience and technology, learn from the communities we work closely with, and help address health inequities through her work at the ISLAND Lab.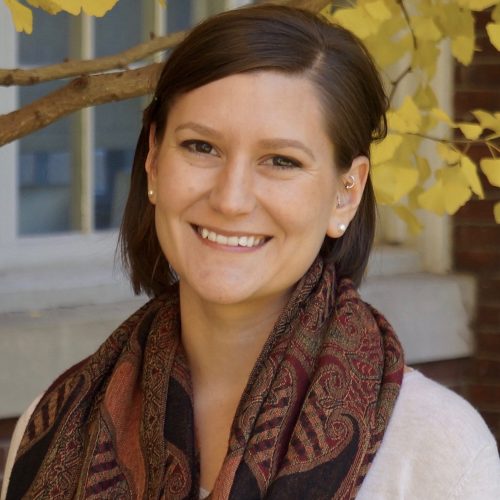 Dr. Denise Werchan is currently a Postdoctoral Fellow at the New York University School of Medicine. Prior to coming to NYU, Denise received her Ph.D. in Cognitive Science from Brown University. Her research broadly focuses on how human brain and cognitive development is shaped by experience in the presence of risk and opportunity in infancy and early childhood. In her postdoctoral research, Denise is particularly interested in examining how early environmental factors, including variations in caregiving behaviors, stress/adversity, and socioeconomic variability, can act as risk and protective factors for healthy neurocognitive development and adaptive functioning. She examines these questions using behavioral paradigms, eye tracking, secondary data sets, and neuroimaging methods, including functional near infrared spectroscopy (fNIRS).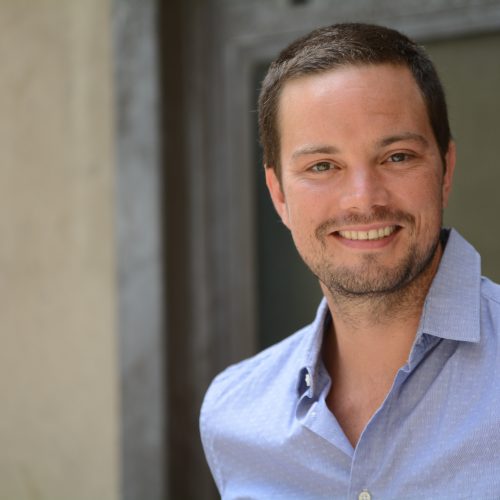 Stephen is a doctoral student in the Developmental Psychology program at NYU Steinhardt. Broadly, he is interested in how stress, particularly in contexts of socioeconomic disadvantage, affects brain and cognitive development. At the ISLAND lab, Stephen uses electrophysiological and behavioral measures to investigate how stress can be transmitted between a caregiver and child during dynamic social interactions. He further intends to use this research to better inform parenting and education interventions and programs to improve outcomes, especially for underprivileged and disadvantaged groups.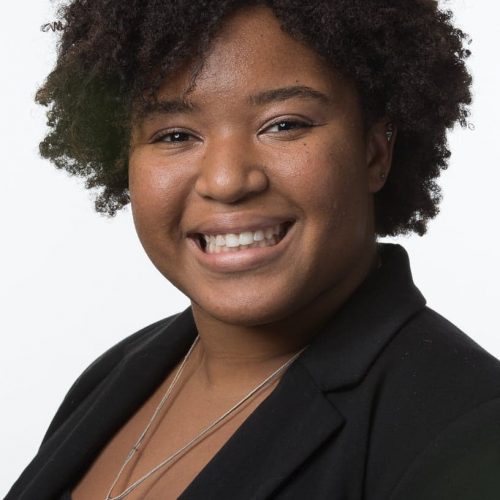 Ashley is a doctoral student in the Developmental Psychology department. She received a B.A. from Swarthmore College in Neuroscience and Educational Studies. Broadly, she is interested in how adversity, particularly poverty, affects brain and cognitive development. With help from Swarthmore research advisers and Dr. Kimberly Noble at the Neurocogniton, Early Experience, and Development Lab at Teachers College, Columbia University, she wrote her senior thesis on socioeconomic disparities in infant recognition and recall memory development. In the ISLAND lab, she plans on continuing her research in infant executive functioning, language, and memory development across socioeconomic differences in order to ultimately inform intervention methods for infants before they begin formal schooling.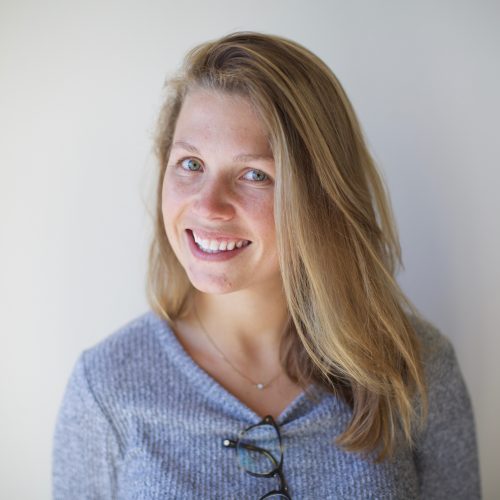 Annie a doctoral student in the Developmental Psychology department. Annie is broadly interested in coupling biological and behavioral assessment methods to explore the impact of early childhood experiences on executive functioning and academic achievement. As an NSF Fellow, Annie aims to incorporate EEG methods in her research to better understand the relationship between SES and academic achievement and to ultimately inform intervention methods. Prior to attending NYU, Annie worked in Developmental Cognitive Neuroscience research at UC San Francisco. Annie graduated magna cum laude with a B.S. in Psychology from Cal Poly, San Luis Obispo.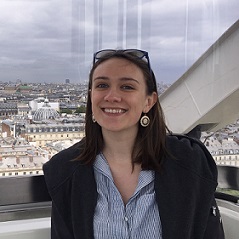 Sarah is a doctoral student in the Developmental Psychology program at NYU Steinhardt. She received a B.A. in Psychology and French from the University of Rochester in 2016. She is interested in how early life adversity, specifically economic and social adversities, influence the development of executive functions, and mechanisms that may shape those relationships. In the ISLAND lab, Sarah studies relations between early life experiences, the gut microbiome, and cognitive development. Prior to attending NYU, Sarah worked as a lab manager for two years with Dr. Laura Germine at McLean Hospital/Harvard Medical School.
Alejandra graduated from Florida International University (FIU) with B.A. in Psychology and then went back to her country (Colombia) to obtain a Master's degree in Clinical Neuropsychology. She practiced neuropsychology and clinical psychology at different institutions in Bogotá, Colombia, and her interest on research brought her back to the United States. She is currently working as a research assistant at the Island Lab and is very excited to learn research skills and understand how social environment, bilingualism, and socioeconomic status are correlated with cognitive skills during childhood. Alejandra hopes to further pursue a doctorate in Clinical Psychology in order to apply her clinical knowledge.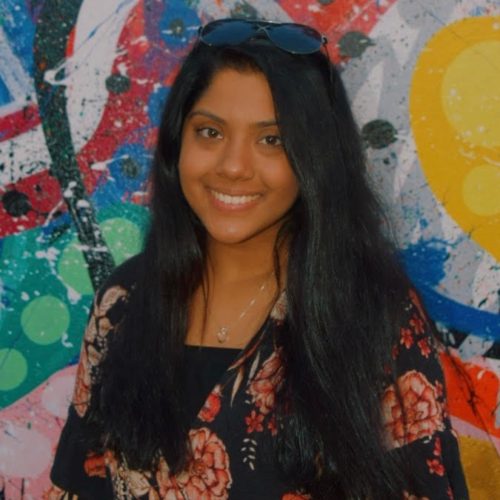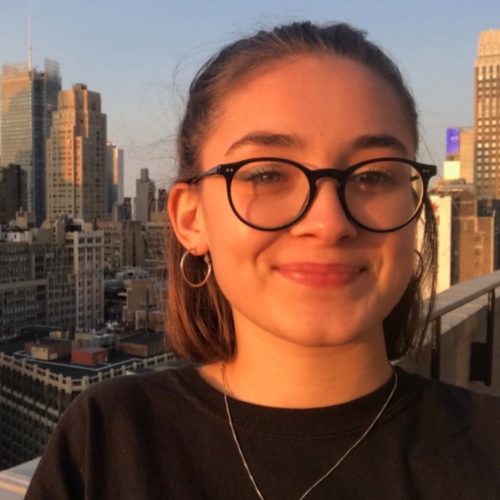 Amy is a third year undergraduate student pursuing a B.S. in Psychology at the University of Bath, completing a year-long internship at the ISLAND Lab as part of her degree. She is interested in the neurocognitive development of language and gender identity, and how these are influenced by factors like bilingualism, socioeconomic status, and attachment type. As a research assistant at the ISLAND Lab, she is excited to gain a better understanding of how to utilise these areas of research to support disadvantaged families.
Mahima is a second-year Master's student at Teachers College, Columbia University working towards a degree in Neuroscience and Education with a focus in Early Childhood Policymaking working towards finding a balance between her love for research and wanting to get into the nitty gritty of policymaking. She is passionate about sustainable, preventative, and trauma-informed interventions and strategies that seek to support caregivers in caring for their children - and themselves - holistically. Specifically, she is interested in the role that siblings and sibling relationships may be able to play in facilitating healthy and fulfilling family dynamics. She has big dreams of creating a "Love Education" program to facilitate the development of socioemotional skills, a deep passion for learning, and self-love.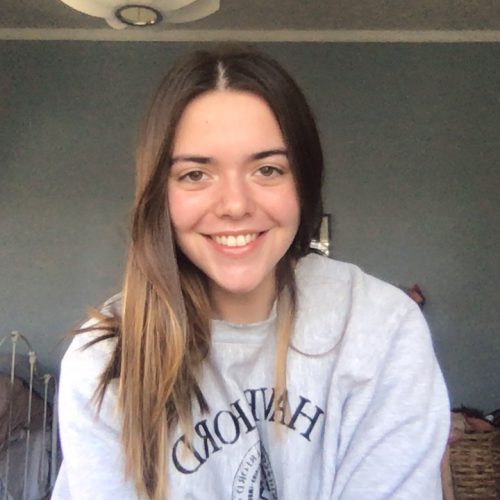 Julia is a second year undergraduate student at NYU pursuing her B.S. in Applied Psychology. She is interested in child and adolescent psychology, particularly how different forms of parenting and early relationships affect development. She is also interested in how disparities in socio-economic status and environment affect early development. As a research assistant at the ISLAND Lab, Julia primarily works on research surrounding interactions between 9 and 15 month old infants and their caregivers. She looks forward to expanding her knowledge on parent-child interactions as well as working with more families during her time at the ISLAND Lab.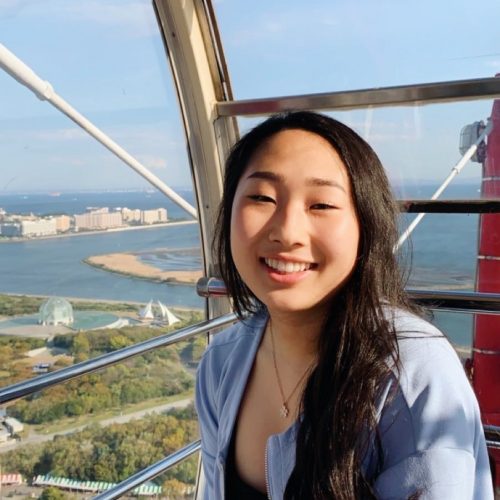 Lisa is a second year undergraduate student at NYU pursuing her B.S. in Neural Science with a minor in Public Health. She is interested in the intersectionality between disparities of people in different socioeconomic status and the impact it has on childhood neurocognitive development. Specifically, she wonders how we can utilize the brain's plasticity and identify methods that can ultimately lead to a better life for minority children with low socioeconomic status. As a new research assistant at the ISLAND lab, Lisa is excited to interact with families from eclectic backgrounds, as well as to gain a better understanding of the close relationship between brain and behavior.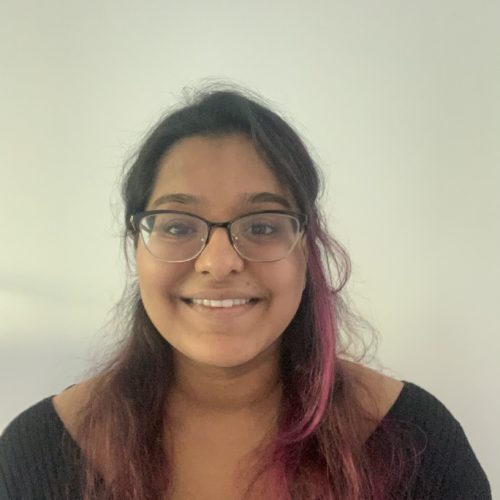 Nehal is a third year undergraduate student at NYU pursuing a B.S in Biology and a minor in Child and Adolescent Mental Studies. Nehal has a passion for medicine and hopes to work with children as a physician. Her goal is to help spearhead change in underprivileged/minority communities through research and advocacy. While working as a research assistant at the ISLAND Lab, she is excited to gain valuable research skills which will help her in the future as a student and physician.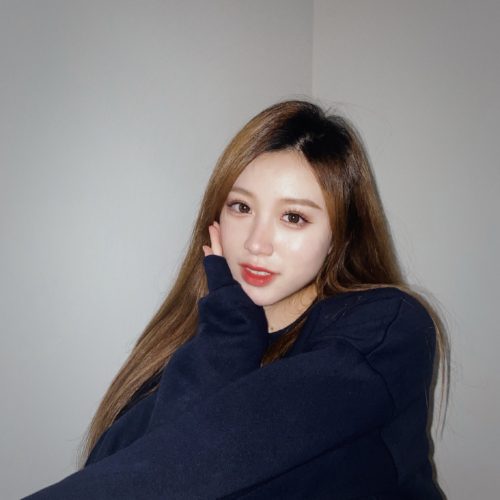 Aileen is a junior pursuing her B.S Degree in Applied Psychology at NYU. She is interested in how developmental, and societal implications in childhood impact executive functioning, guide emotional behavior, and facilitate growth. Aileen aims to pursue a Master's Degree in developmental psychology after graduation and anticipates becoming a clinical child psychologist. Aileen is excited to join the ISLAND lab to further improve her skills and expertise in research through expanding her knowledge on parent-child relationships in the home environment.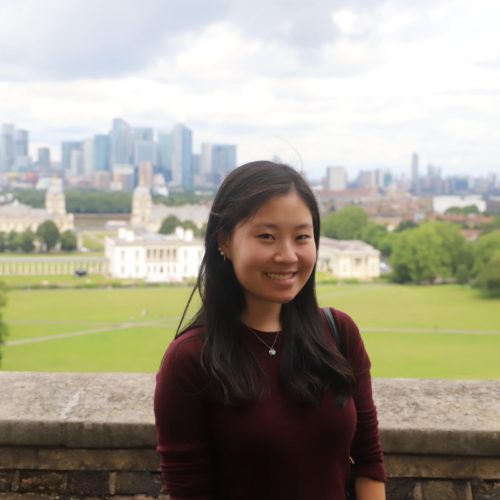 Haruka is a junior pursuing Accelerated BS in Applied Psychology and MA in Counseling for Mental Health and Wellness Major at NYU Steinhardt. Haruka is passionate about the acculturation process and its relation to psychosocial adjustment for immigrant minorities and how she can contribute to advocate and reform cross-cultural validity of diagnostic and assessment instruments. In the future, she hopes to pursue a career as a bilingual, transnational psychologist in the US and in Japan. As a research assistant at the ISLAND Lab, Haruka hopes to gain more research skills as she hopes to pursue a Ph.D. in Counseling Psychology.
Hawa is a junior pursuing her B.S. in Applied Psychology with a minor in Chemistry. She is interested in exploring the role of cultural background on childhood and adolescent neurocognitive development and mental health. In the past, Hawa has worked in Early Childhood Education collecting infant sleep data and designing educational curriculum to improve social and school-readness skills. Her goal is to pursue graduate studies in psychology in hopes of conducting research. Hawa is excited to join the ISLAND lab as she hopes to gain further experience to support her academic journey in research.
Rebecca is an incoming sophomore at Barnard College pursuing her B.A. in Psychology. She is interested in both developmental and social psychology. Rebecca looks forward to working at the ISLAND lab and examining both the biological and environmental factors that play critical roles in how children develop. She is especially excited to do this as part of the COPE study which explores the widely unknown effects of the COVID-19 pandemic on child development.
Lucy is a rising junior majoring in B.S Degree in Applied Psychology at NYU. She is interested in the fields of developmental psychology, neuroscience, and psycholinguistics. Lucy anticipates pursuing a career in the field of education, so she is excited to join the ISLAND lab to expand her knowledge of children's cognitive and social-emotional development. She also looks forward to improving her research skills by contributing to the COPE projects, where she can additionally learn the potential effects of the pandemic on children and other insights that are useful for her future career.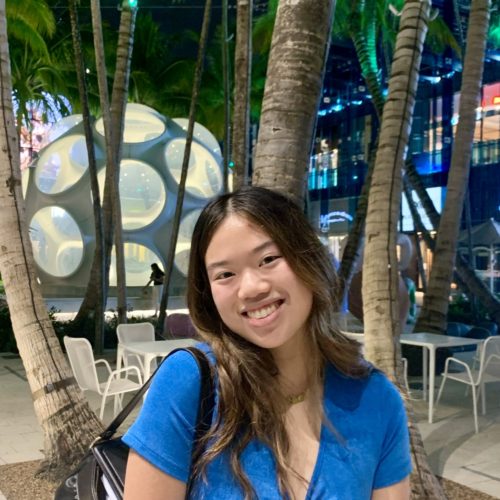 Olivia is a rising junior pursuing her B.S. in applied psychology at NYU. She is super interested in child development and how their social and language development impacts their growth and brain development. Olivia also has a strong passion for child and adolescent mental health and ending the stigma surrounding it. Olivia is excited to join the ISLAND lab to gain research experience to help support her academic career in research.