Our Research
We are a developmental psychology lab interested in the impact of the home environment and early social interactions on children's brain and behavioral development. Our ultimate goal is to understand how to best support and empower caregivers during their child's first three years of life.

Current Studies
ORCA (Online Remote Child Assessment)
The aim of the Online Remote Child Assessment (ORCA) study is to make participation in research studies more accessible in order to better understand how diverse early experiences impact child development. Families are invited to hop on a 20-minute Zoom call where their baby watches short videos on their computer, tablet, or smartphone. Families also complete some short surveys and may be invited to participate in an interview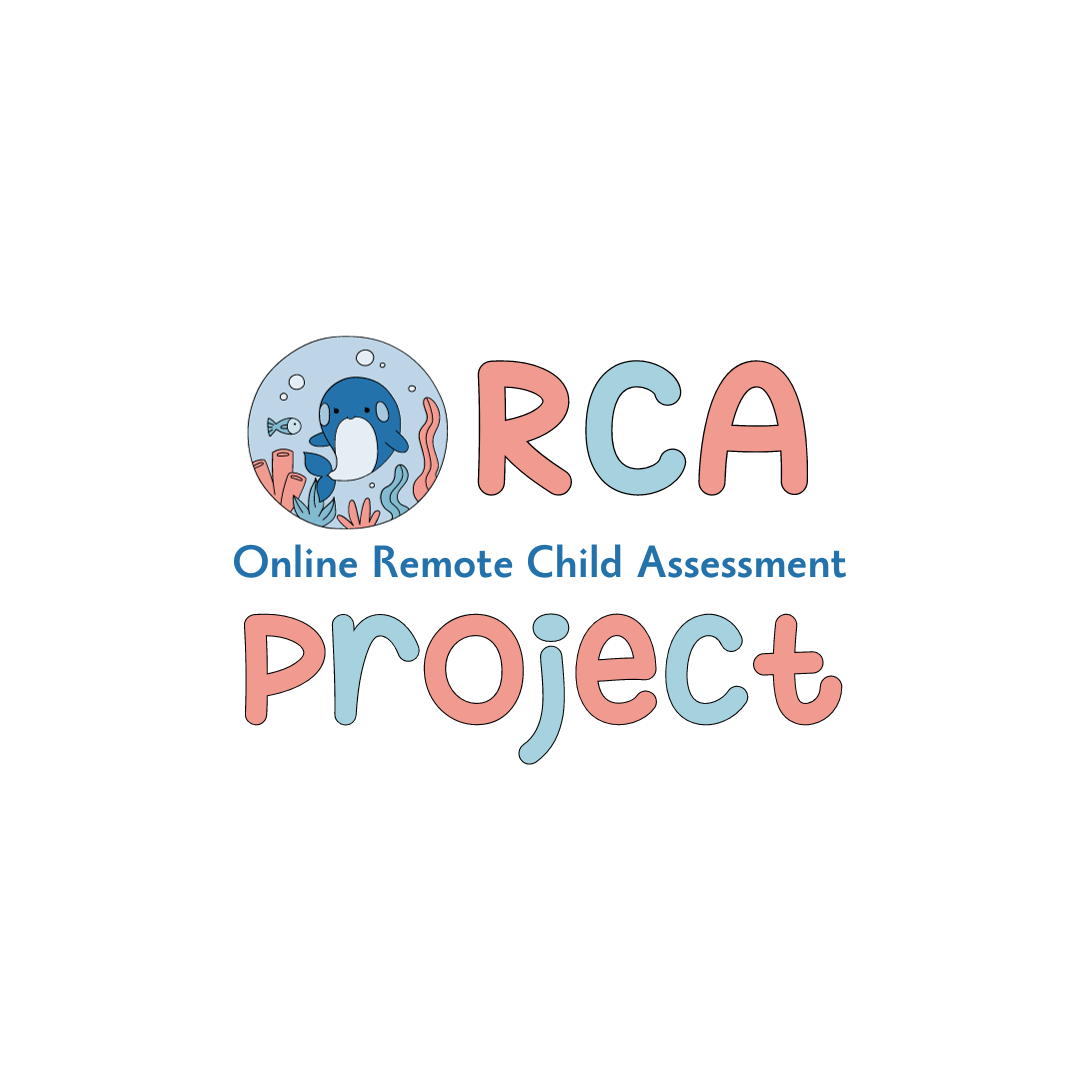 COVID-19 & Perinatal Experiences (COPE) Study
The aim of the COVID-19 and Perinatal Experiences (COPE) study is to understand the experiences of stress and resilience during the pandemic and potential impacts on infant development. We are currently following over 150 families across multiple stages of their baby's life, collecting survey data, behavioral observations, neuroimaging and biospecimens.
Háblame Bebé is an educational phone application that aims to empower Hispanic parents and caregivers to engage with their cultural identities, to feel pride in being Hispanic and in speaking Spanish, and to promote bilingualism. This app seeks to change conceptions of bilingualism and promote 'Language Nutrition' in the home language. Fundamental to Háblame Bébe is the message that parents are their baby's first and best teachers – regardless of what language they speak. Watch to learn more, and like us on Facebook and Instagram!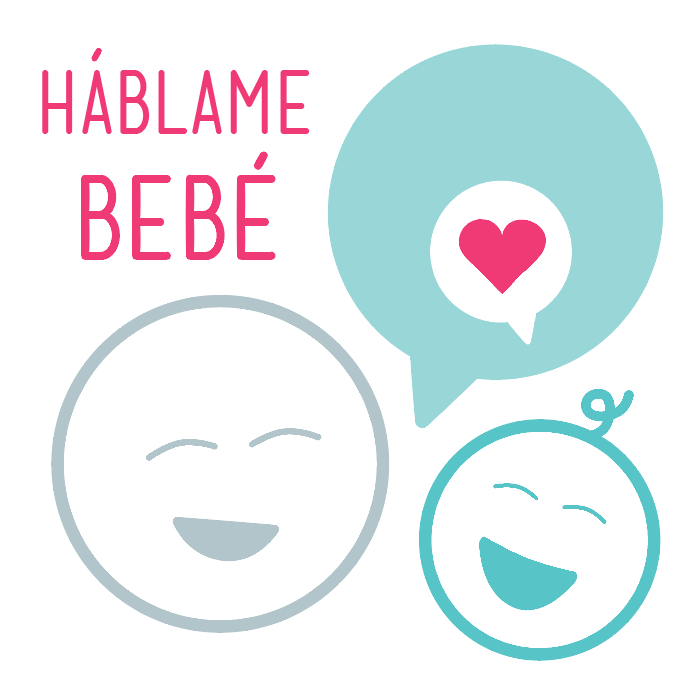 Past Studies
Stress, Home Environment, Language & Learning (SHELL) Study
Understanding how the early home environment impacts trajectories of language and cognitive development is crucial for identifying early risk and resilience factors associated with later school readiness. This study examines how caregiver stress and the home language environment influence early language and memory skills during the first two years of life.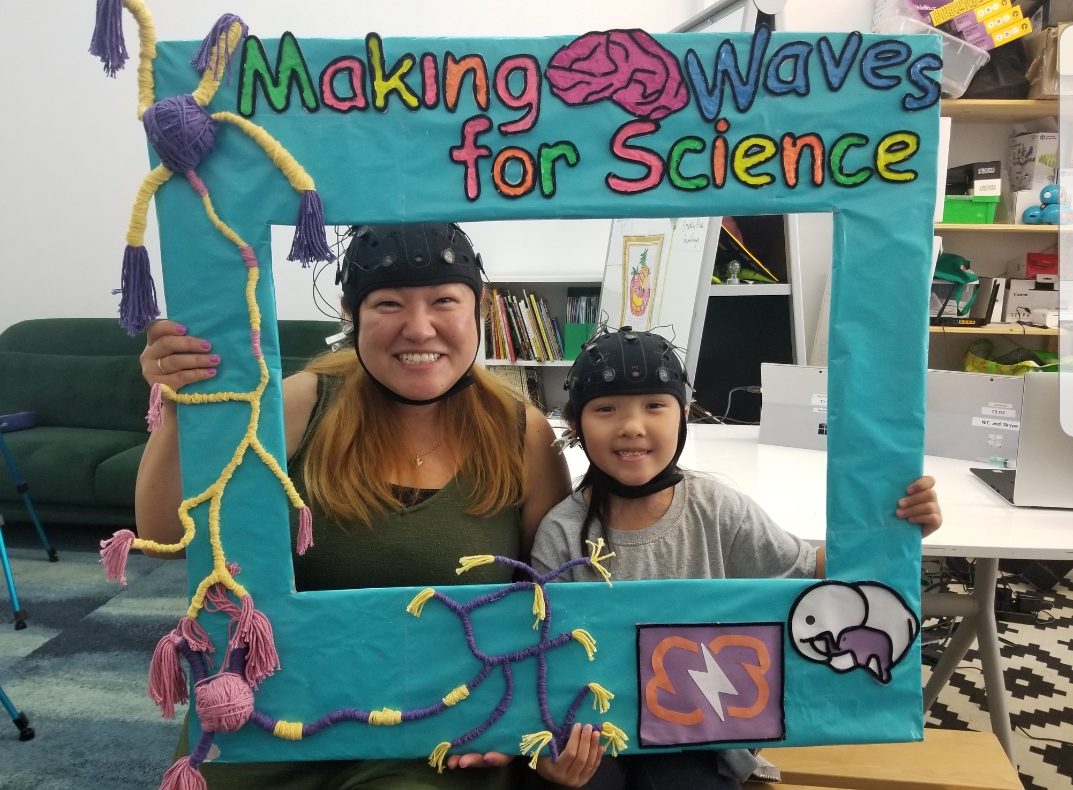 Family Interactions and Neural Synchrony (FINS) Study
Early learning is a social process. The ability to initiate interactions, respond appropriately, and take turns during bouts of communication are important aspects of growing up in a social world. This study uses EEG hyperscanning to simultaneously record neural responses of the dyad (caregiver and child) while interacting in a series of semi-naturalistic tasks.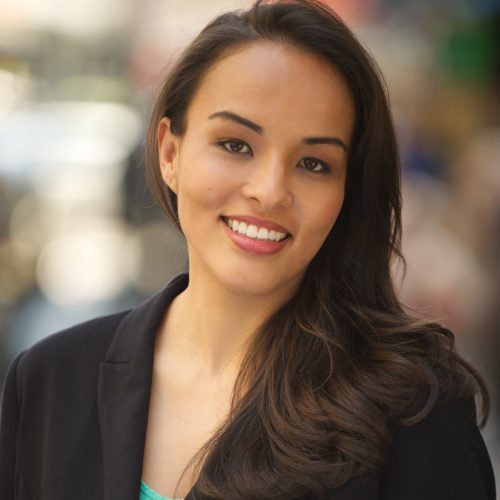 Dr. Brito is an Assistant Professor of Developmental Psychology in the Department of Applied Psychology at NYU Steinhardt. Prior to joining the NYU faculty, Dr. Brito spent two years as a Robert Wood Johnson Health and Society Scholar and two years as a postdoctoral research fellow at the Sackler Institute for Developmental Psychobiology at Columbia University Medical Center. She earned her PhD in Human Development and Public Policy from Georgetown University in 2013. Dr. Brito focuses on how early social and cultural contexts (e.g., poverty, multilingualism) shape the trajectory of neurocognitive development using a variety of methodologies including behavioral paradigms, electrophysiology, and secondary data sets.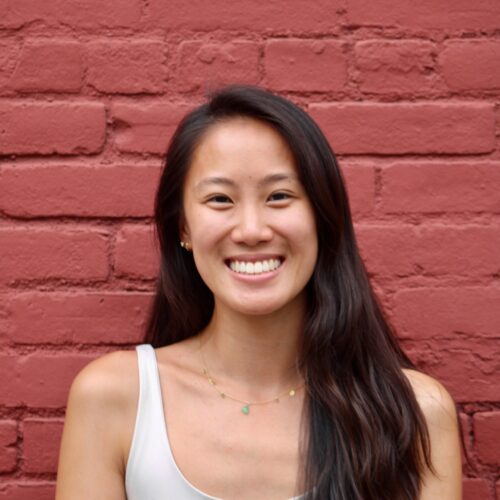 Maggie graduated in 2020 with a BS in Applied Psychology from New York University. She has been a research assistant at ISLAND since 2018 and is looking forward to continuing her time with the lab as lab manager! She is excited to explore her research interests on how environmental factors, such as stress, impacts parent child interactions and child development.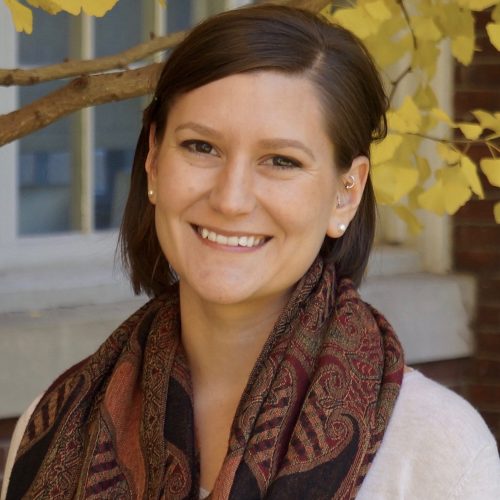 Dr. Denise Werchan is currently a Postdoctoral Fellow at the New York University School of Medicine. Prior to coming to NYU, Denise received her Ph.D. in Cognitive Science from Brown University. Her research broadly focuses on how human brain and cognitive development is shaped by experience in the presence of risk and opportunity in infancy and early childhood. In her postdoctoral research, Denise is particularly interested in examining how early environmental factors, including variations in caregiving behaviors, stress/adversity, and socioeconomic variability, can act as risk and protective factors for healthy neurocognitive development and adaptive functioning. She examines these questions using behavioral paradigms, eye tracking, secondary data sets, and neuroimaging methods, including functional near infrared spectroscopy (fNIRS).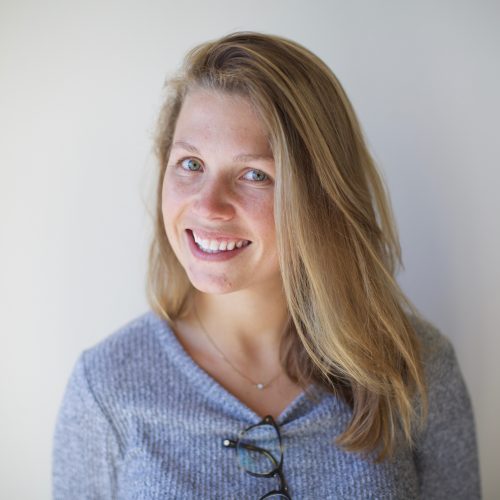 Annie a doctoral student in the Developmental Psychology department. Annie is broadly interested in coupling biological and behavioral assessment methods to explore the impact of early childhood experiences on executive functioning and academic achievement. As an NSF Fellow, Annie aims to incorporate EEG methods in her research to better understand the relationship between SES and academic achievement and to ultimately inform intervention methods. Prior to attending NYU, Annie worked in Developmental Cognitive Neuroscience research at UC San Francisco. Annie graduated magna cum laude with a B.S. in Psychology from Cal Poly, San Luis Obispo.
Amy is a third year undergraduate student pursuing a B.S. in Psychology at the University of Bath, completing a year-long internship at the ISLAND Lab as part of her degree. She is interested in the neurocognitive development of language and gender identity, and how these are influenced by factors like bilingualism, socioeconomic status, and attachment type. As a research assistant at the ISLAND Lab, she is excited to gain a better understanding of how to utilise these areas of research to support disadvantaged families.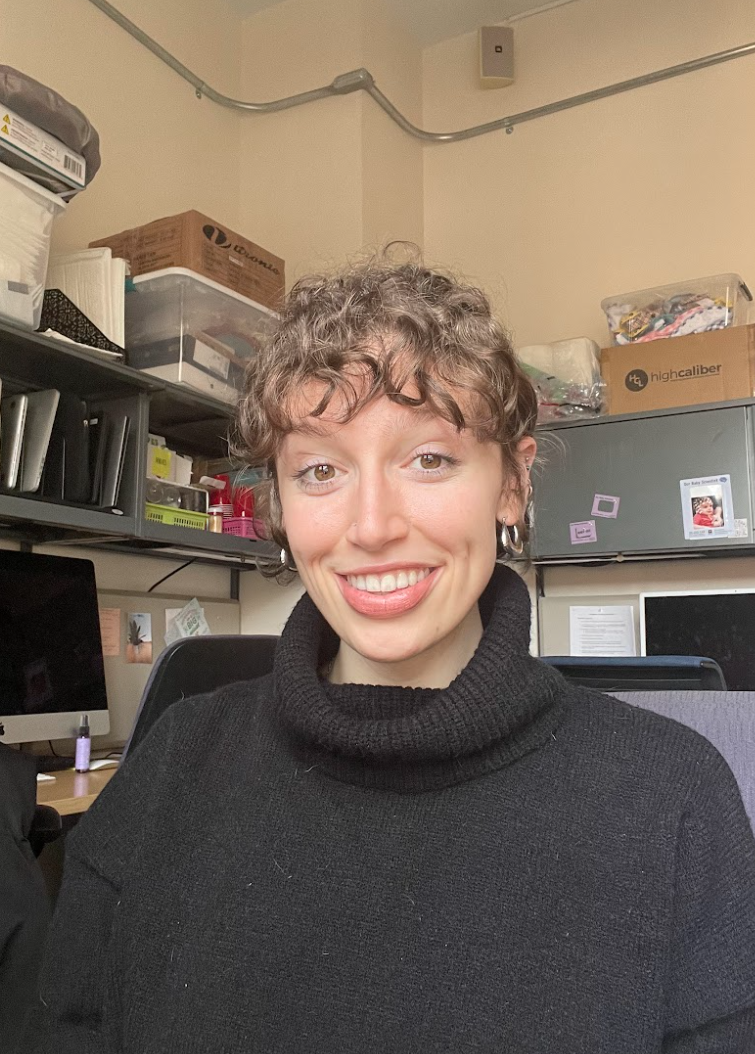 Sasha Andrews
Research Coordinator
Sasha graduated from the University of Denver in 2022 with a BA in Psychology and Spanish (double major) and is joining ISLAND Lab as a Research Coordinator. She is very interested in neuropsychological development and how early experiences shape the functions of the brain. More specifically, she is interested in the impact of trauma on the brain and how the early identification of risk factors can further inform intervention strategies.
Sasha is very excited to be joining a developmental psychology team that focuses on understanding how risk factors, such as maternal stress and adverse perinatal experiences, can impact the developing brain.
While working with ISLAND Lab, Sasha will be exploring her research interests and building on her research skills before completing graduate studies in psychology, as she is planning on pursuing a PhD in Clinical Psychology.
Alejandra graduated from Florida International University (FIU) with B.A. in Psychology and then went back to her country (Colombia) to obtain a Master's degree in Clinical Neuropsychology. She practiced neuropsychology and clinical psychology at different institutions in Bogotá, Colombia, and her interest on research brought her back to the United States. She is currently working as a research assistant at the Island Lab and is very excited to learn research skills and understand how social environment, bilingualism, and socioeconomic status are correlated with cognitive skills during childhood. Alejandra hopes to further pursue a doctorate in Clinical Psychology in order to apply her clinical knowledge.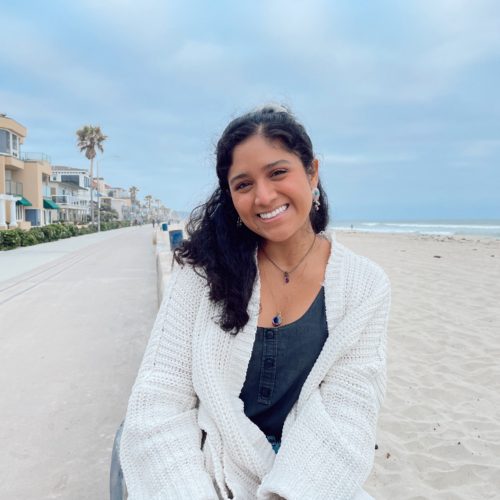 Gianina is a doctoral student in the Developmental Psychology program at NYU Steinhardt. She received her B.S. in Psychology and Biology from Fordham University in 2015 and her M.S. in Neuroscience and Education from Teachers College, Columbia University in 2021. With the support of Dr. Karen Froud at Teachers College and Dr. Natalie Brito, she wrote her master's thesis on the development of joint attention in bilingual and monolingual infants. She is interested in examining factors that influence maternal mental health in hopes of implementing support systems for caregivers that promote healthy infant development. Additionally, she is interested in examining how bilingualism in infancy influences infant neurocognitive development with the ultimate goal of supporting bilingual families.
Amaani is a third-year undergraduate student pursuing a B.S in Psychology at the University of Bath, completing a year-long internship at the ISLAND Lab as part of her degree. She is interested in developmental psychology - particularly focusing on risk factors that affect development and whether protective factors can be developed to counteract them. As a research assistant at the ISLAND lab, Amaani will be expanding her knowledge of this topic by looking at the effects of COVID-19 on families in the COPE study. She is delighted to join the lab and team this year as she broadens both her knowledge and research skills.
Hillary Allison Ortiz is a first-year graduate student at NYU pursuing her Master's in Psychology with a Clinical Neuroscience concentration. She is interested in neurocognitive development and how culture, socioeconomic status, or overall environment influence childhood in underrepresented racial/ethnic minority communities. She is excited about joining the ISLAND Lab and gaining further research experience as she hopes to continue to pursue her Ph.D. in Clinical Psychology.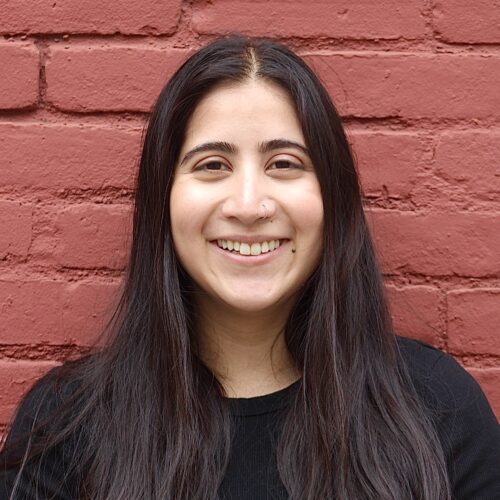 Lissete is a doctoral student in the Developmental Psychology program at NYU Steinhardt. She received a B.A. and M.A. in Forensic Psychology from John Jay College. Her previous research examined language access in bilinguals utilizing event-related potentials (ERPs). Her current research interests include identifying how individual and societal factors affect the cognitive and linguistic functioning of bilinguals.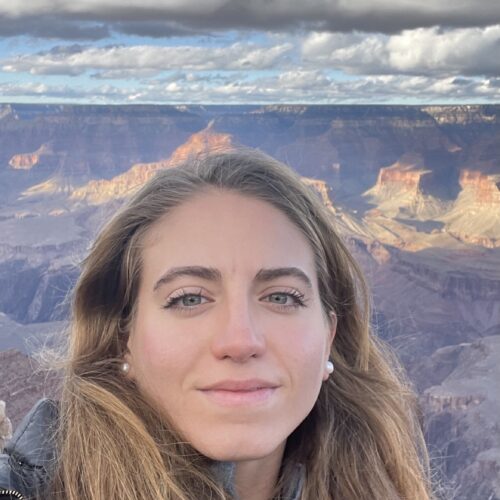 Paloma graduated from Columbia University in the Spring of 2021 with a double-major in Psychology and Political Science. For years she thought she wanted to be a lawyer, specifically interested in understanding and mediating the impact of large-scale crises or phenomena (e.g., war, poverty, displacement, systemic racism) on the well-being and development of vulnerable individuals. When she worked at an immigration law firm last year, where she specialized with minors who had fled abuse, neglect, or abandonment from their parents in their home country, it became clear to her that she wanted to interact with these clients in a different capacity than a legal one. She decided to pivot back into the field of psychology and mental health, and hopes to gain some lab experience at the ISLAND Lab while she makes decisions about her future and graduate school.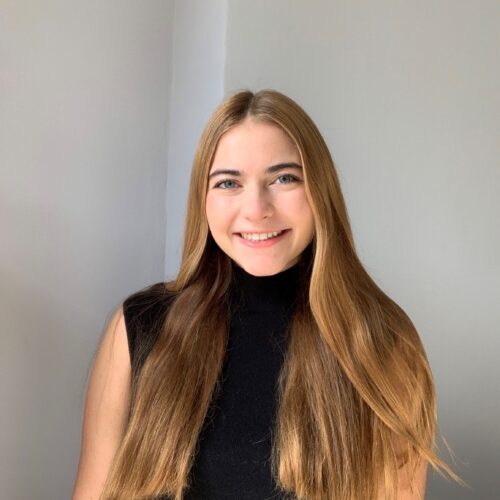 Michelle is a third year undergraduate student pursuing a B.S. in Applied Psychology and Global Public Health. She is interested in developmental and cognitive psychology, with a particular focus on how infant and child directed speech influences cognitive development. Michelle hopes to work at the intersection of psychology and public health - she wants to investigate the linkages between these fields to inform interventions to increase the availability of accessible and effective counseling services and treatments for youth, specifically in disenfranchised communities. She's thrilled to be a part of the ISLAND Lab and can't wait to gain valuable research experience with an incredible team.
Sophie is a rising junior at NYU working toward a B.S. degree in Applied Psychology. As a ski racer, she spent every summer in Argentina immersing herself in the culture and learning about the ways of Latin America. Because of this experience, Sophie is interested in the cognitive development of children who grow up in bilingual vs. monolingual households. She anticipates pursuing a career in developmental psychology research, focusing on marginalized Hispanic communities. Sophie is thrilled to join the ISLAND Lab where she will gain experience, improve her skills, and build strong connections with an amazing team.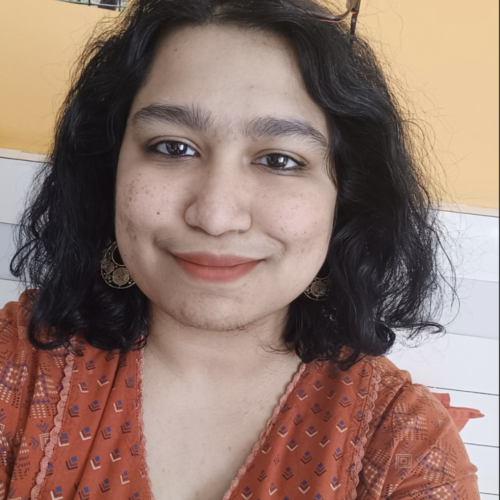 Nikita is a non-binary disabled researcher from India. She is an aspiring Speech Language Pathologist and hopes to apply for grad school in the near future to continue her clinical research interests. She is interested in investigating how poverty/inequality has adverse effects on the infant-toddler's brain and cognitive development, especially population from the lower-middle income countries (LMICs). She hopes to understand how we can incorporate research to better assist to inform policies and in creating interventions for the underrepresented population. She is very excited to join ISLAND Lab as she hopes to continue pursuing her interests and gain knowledge and experience by working in the lab.
Lucy is a rising junior majoring in B.S Degree in Applied Psychology at NYU. She is interested in the fields of developmental psychology, neuroscience, and psycholinguistics. Lucy anticipates pursuing a career in the field of education, so she is excited to join the ISLAND lab to expand her knowledge of children's cognitive and social-emotional development. She also looks forward to improving her research skills by contributing to the COPE projects, where she can additionally learn the potential effects of the pandemic on children and other insights that are useful for her future career.
Lab Alumni!