Welcome to the Infant Studies of Language and
Neurocognitive Development Lab
Our Research
We are a developmental psychology lab interested in the impact of the social and language environment on early neurocognitive development. Our ultimate goal is to understand how to best support caregivers and create environments that foster optimal child development.
Current Studies
Stress, Home Environment, Language & Learning (SHELL) Study
Understanding how the early home environment impacts trajectories of language and cognitive development is crucial for identifying early risk and resilience factors associated with later school readiness. This study examines how caregiver stress and the home language environment influence early language and memory skills during the first two years of life. We are currently recruiting infants 0-3 months - families will receive $30-$60 for participating and reimbursement for transportation costs.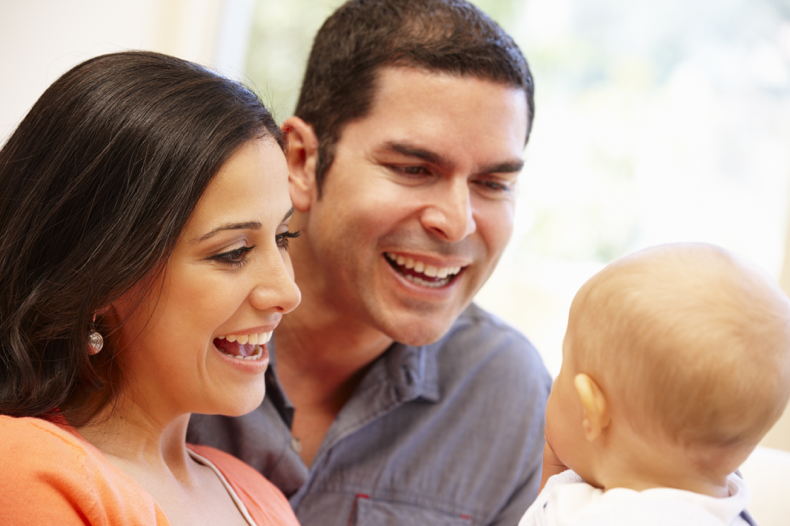 Háblame Bebé
Háblame Bebé is an educational phone application that aims to empower Hispanic parents and caregivers to engage with their cultural identities, to feel pride in being Hispanic and in speaking Spanish, and to promote bilingualism. This app seeks to change conceptions of bilingualism and promote 'Language Nutrition' in the home language. Fundamental to Háblame Bébe is the message that parents are their baby's first and best teachers – regardless of what language they speak. Watch to learn more, and like us on Facebook and Instagram!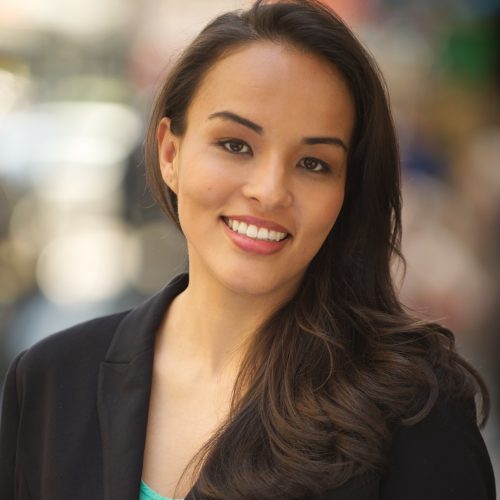 Dr. Brito is an Assistant Professor of Developmental Psychology in the Department of Applied Psychology at NYU Steinhardt. Prior to joining the NYU faculty, Dr. Brito spent two years as a Robert Wood Johnson Health and Society Scholar and two years as a postdoctoral research fellow at the Sackler Institute for Developmental Psychobiology at Columbia University Medical Center. She earned her PhD in Human Development and Public Policy from Georgetown University in 2013. Dr. Brito focuses on how early social and cultural contexts (e.g., poverty, multilingualism) shape the trajectory of neurocognitive development using a variety of methodologies including behavioral paradigms, electrophysiology, and secondary data sets.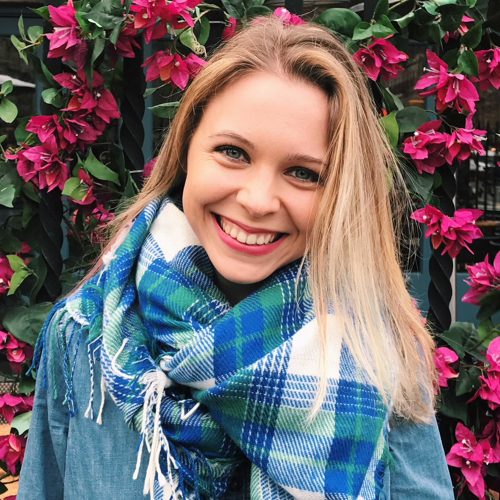 Karina graduated in 2014 with a BA in Psychology from Drew University. Following undergraduate studies she joined Teach For America and taught high school science in rural Arkansas. Her experience inspired questions about the impact of stressful environments on the development of self-regulation. She is very excited to work in the ISLAND Lab where she hopes to sharpen her data analysis skills and learn of ways to empower parents to support their infants.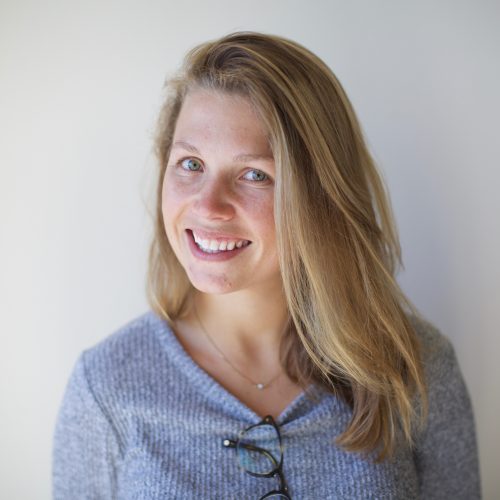 Annie a doctoral student in the Developmental Psychology department. Annie is broadly interested in coupling biological and behavioral assessment methods to explore the impact of early childhood experiences on executive functioning and academic achievement. As an NSF Fellow, Annie aims to incorporate EEG methods in her research to better understand the relationship between SES and academic achievement and to ultimately inform intervention methods. Prior to attending NYU, Annie worked in Developmental Cognitive Neuroscience research at UC San Francisco. Annie graduated magna cum laude with a B.S. in Psychology from Cal Poly, San Luis Obispo.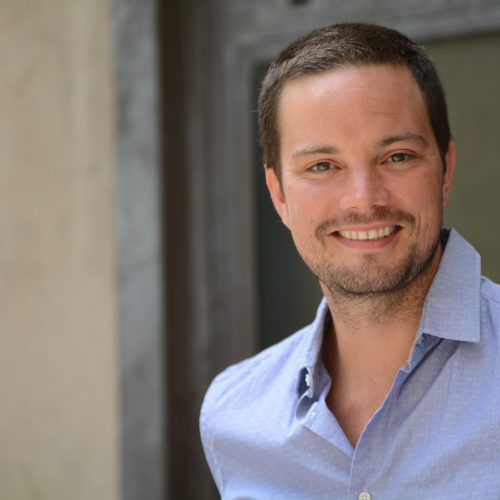 Stephen is a doctoral student in the Developmental Psychology program at NYU Steinhardt. Broadly, he is interested in how stress, particularly in contexts of socioeconomic disadvantage, affects brain and cognitive development. At the ISLAND lab, Stephen uses electrophysiological and behavioral measures to investigate how stress can be transmitted between a caregiver and child during dynamic social interactions. He further intends to use this research to better inform parenting and education interventions and programs to improve outcomes, especially for underprivileged and disadvantaged groups.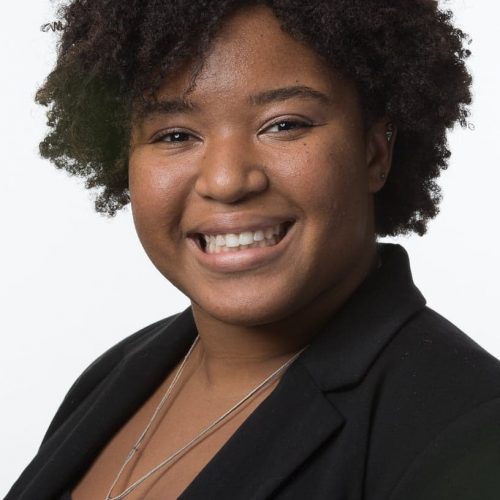 Ashley is a doctoral student in the Developmental Psychology department. She received a B.A. from Swarthmore College in Neuroscience and Educational Studies. Broadly, she is interested in how adversity, particularly poverty, affects brain and cognitive development. With help from Swarthmore research advisers and Dr. Kimberly Noble at the Neurocogniton, Early Experience, and Development Lab at Teachers College, Columbia University, she wrote her senior thesis on socioeconomic disparities in infant recognition and recall memory development. In the ISLAND lab, she plans on continuing her research in infant executive functioning, language, and memory development across socioeconomic differences in order to ultimately inform intervention methods for infants before they begin formal schooling.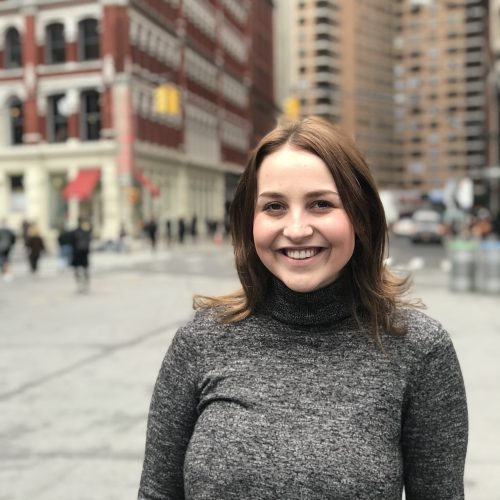 Jessica graduated in 2017 from Syracuse University with a B.A. in psychology where she was involved in cognitive neuroscience research at the Center for Autism Research and Electrophysiology. Jessica is currently a master's student at NYU in the Human Development and Social Intervention program specializing in research methodology. Her research focuses on factors in the early life environment that influence the trajectory of neurocognitive development and impact later academic achievement. She is dedicated to using scientific research to better understand how to serve disadvantaged populations and advocate for social change. She is excited to be at the ISLAND Lab because of the diverse educational backgrounds and experiences of our research team. There is always something new she learns- whether it is knowledge, a skill, or a perspective.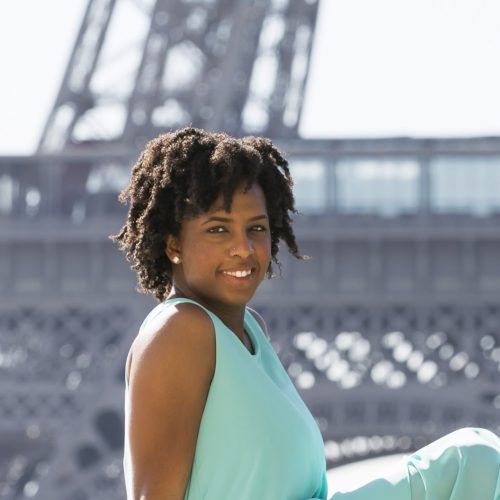 Clarice is a Master's student at New York University (NYU), studying Educational Leadership, Politics, and Advocacy. She graduated from Texas Woman's University in 2012. Upon graduating, she joined Teach for America and taught Pre-Kindergarten in Helena, Arkansas. Prior to becoming a student at NYU, Clarice taught as an English Language Assistant through the Council of International Educational Exchange (CIEE) program in Madrid, Spain. Clarice's experiences as an educator have cultivated her commitment and passion to advocate for high quality child development, education and public health as means of social justice. She is excited to be apart of the research assistant team in the ISLAND Lab where she hopes to expand her knowledge and research experience in the field of child development and language acquisition.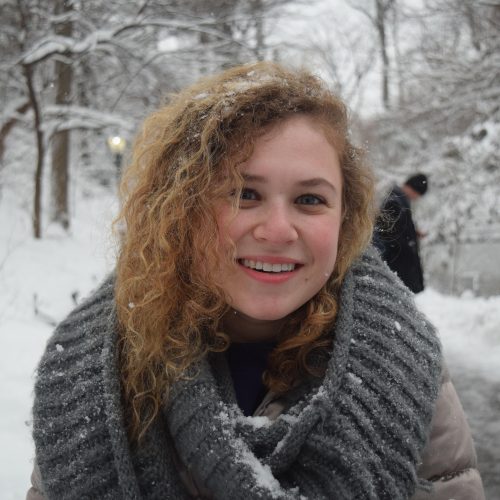 Julia is currently pursuing a Bachelor of Science in Applied Psychology at NYU's Steinhardt School of Culture, Education, and Human Development. Prior to working with ISLAND lab she worked with Latino Family Engagement and Language Development (L-FELD). After taking a class on Behavioral Neuroscience, she realized that she was very interested in learning about how brain chemistry effects behavior and vice versa. The neurocognitive aspect of research is what interests her in ISLAND. Julia is very excited to research and expand her knowledge with the lab.
Maggie is pursuing a B.S. in Applied Psychology at NYU Steinhardt and expects to graduate May 2020. She has previously done research at the Institute for Human Development and Social Change at NYU and at the Schoppik Lab in the NYU Langone Medical Center. She is interested in how environmental factors such as stress, and family structure or background can impact early childhood development and is excited to be part of the ISLAND lab and gain more research skills.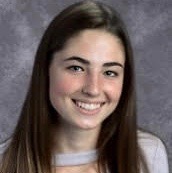 Caitlin is a high school student who attends Mamaroneck High School in Westchester. Her current role in the lab is to help aid in small tasks, as well as experimental procedures. She is interested in child language development, specifically how parent child interactions impact language development. By working and assisting in the ISLAND Lab she hopes to expand her knowledge on both research procedures and language development.
Sandra is currently pursuing a B.A. in Psychology at NYU College of Arts and Science along with two minors, Chemistry and Studio Art. As a student on the Pre-Health Track, she aims to become an OB/GYN in the future. As a Research Assistant, she hopes to learn and understand better how language and family structure develops and becomes evident in Early Childhood Development, as well as enhance her research skills.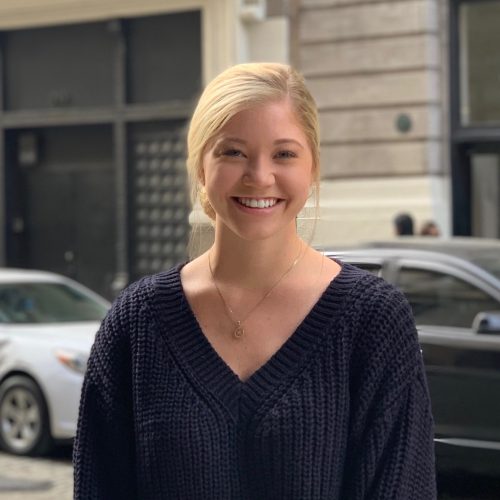 Carol is a Master's student at New York University (NYU) studying Counseling for Mental Health and Wellness. She graduated from Vanderbilt University with B.A.s in Psychology and Spanish in 2018. During her undergraduate career, Carol worked on several research teams that focused on family dynamics, child psychopathology and language development. She is excited to be a part of the ISLAND lab where she hopes to continue honing her research skills and understanding the effects of parenting on child neurocognitive development, particularly in underprivileged communities.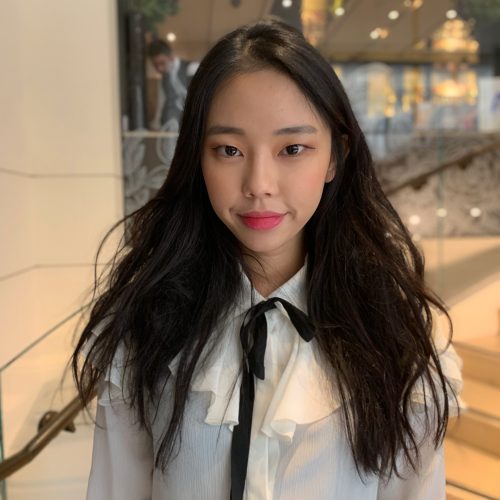 Buyong is pursuing a B.S degree in Applied Psychology at NYU Steinhardt minoring in Business studies. She is interested in exploring the expressive treatments for children such as art and music therapy and finding the early diagnosis for children without traumatizing them. She is passionate about changing the perception of mental illness in our society, especially in underserved countries. By working in the ISLAND lab she wishes to improve skills to be a good researcher and to learn more about neurocognitive psychology with the hands-on experiences in the lab.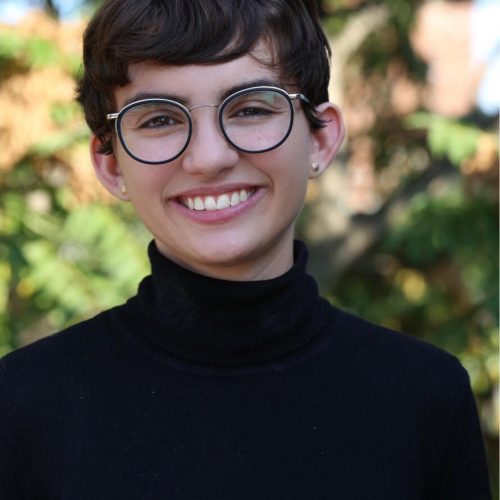 Olivia is currently pursuing a Bachelor of Science in Applied Psychology with a minor in American Sign Language at NYU Steinhardt. Having previously worked in The Neuroscience and Education Lab at NYU, Olivia is excited to join the ISLAND Lab to continue learning about different factors that contribute to early childhood development and gain more research.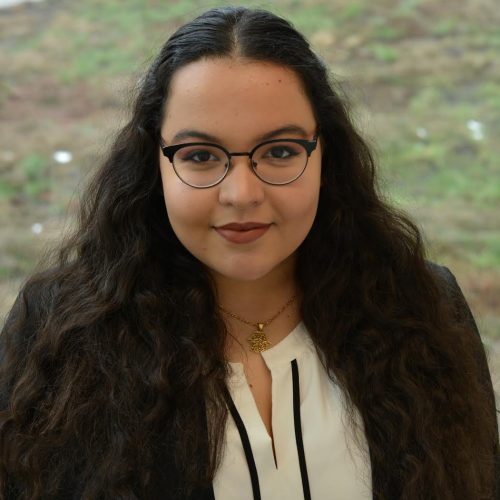 Sarah is a second year student at New York University currently pursuing a B.S. in Applied Psychology and Global Public Health at Steinhardt. She has worked with infants in a variety of research roles, one being a research assistant at the Center for Research on Culture, Education and Development lab (CRCDE). She is extremely interested in the roles language and culture plays in childhood development. She is very excited to learn more about early childhood development and gain research experience at the ISLAND lab.
Past Members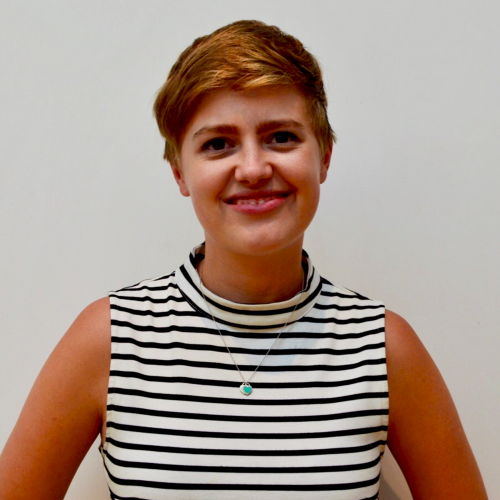 Anna graduated from Calvin College in 2016 with a B.A. in Spanish and History. She then spent a year as an Administrator/ English Language Teacher at the Literacy Center of West Michigan as an AmeriCorps volunteer, where she connected with Spanish-speakers and expanded her knowledge of non-profit administration and data management. Currently, she is a first year M.A. student in the Media, Culture, and Communication program at NYU: her research interests include critical race and gender studies.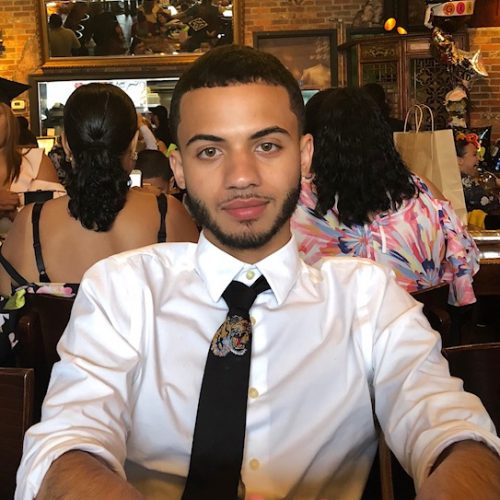 Pedro is now completing his B.A. in Psychology from Lehman College, and is involved in other leadership positions including an internship with the Albert Einstein College of Medicine (BOLD) program. He hopes to gain research and clinical experience with children, as he works to continue his graduate studies in developmental psychology. He is particularly interested in learning more about the impact brain development has on children's behavior. He hopes that by becoming a research assistant with the ISLAND lab, he can learn more about the roles of a researcher and learn more about infants neurocognitive development.